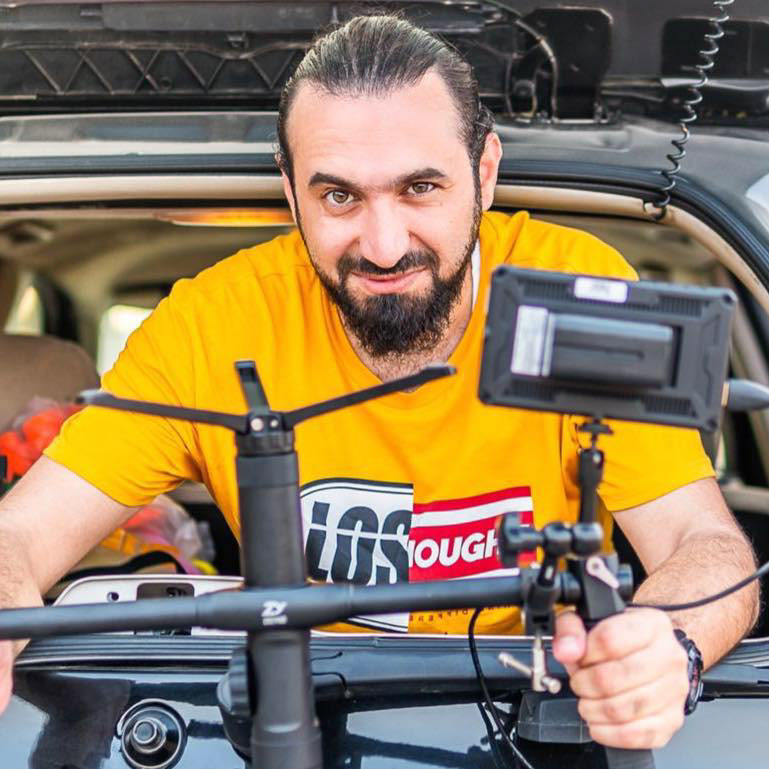 Born in Kuwait, 1985.  Grew up in Amman, moved to Riyadh & now based in Dubai. 
Bachelor Degree of Graphic Design at Philadelphia University, 2007.
After my graduation in 2007, I started my career as a flash animator at ITG then moved to Omnia Media as a senior multimedia designer. After a year and a half I moved to Media Plus then within a short time, I have been promoted to Animation Team Leader. With my 5 years of experience in Amman, I was selected by Mobily to handle their account in the Riyadh Office. After 2 years in Saudi Arabia, I have decided to take on a new challenge and move to Dubai where I worked in MullenLowe MENA as 

Motion Graphic Designer and Filmmaker handling a variety of clients including: Mobily, Red Bull, Pizza Hut, Unilever, Harvey Nichols, Mazda, Lazurde, American Express, Tic Tac, Kinder and Bloomingdale's.
In 2016, I have decided to take a short break from work and further enhance my experience by studying
 Filmmaking & Directing at New York film academy in Los Angeles, California.
What I do best: Videography, Web Design, Flash Animation, 
Video editing and Motion graphics.